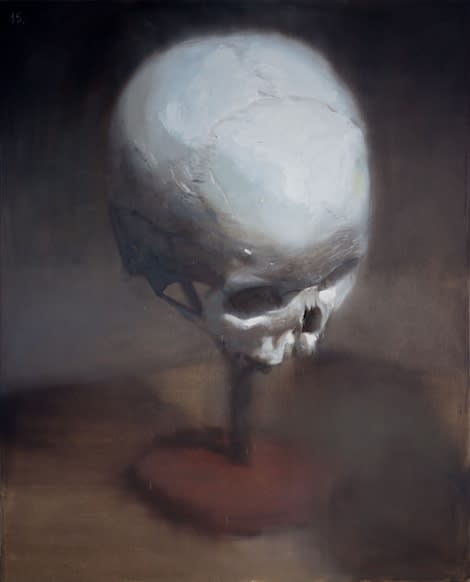 Artstübli presents at Art Basel 2017 a group exhibition of the most talented and upcoming Spanish artists and muralists. They display their recent canvas and wood works made of oil and acrylic.
AXEL VOID
Axel Void (Alejandro Hugo Dorda Mevs) was born in Miami in 1986 to a Haitian mother and a Spanish father. He was raised in Spain from the age of three, where he was strongly influenced by classical painting and drawing. Axel Void has been in contact with graffiti writing since 1999. He studied Fine Arts in Cádiz, Granada, and Sevilla, and based himself in Berlin until moving to Miami in 2013, where he currently resides.
Axel is strongly influenced by classical painting and drawing. He is merging mural art, graffiti, oil and acrylic paint, creating shocking, uncomfortable and often dark pieces. These unpleasant, psychological and social issues dominating his work are repeatedly broken by ironic statements and the beauty he finds in even the most mundane of daily life.
Picture artwork: Skull, Oil on canvas, 244 x 198 cm
June 9 – July 1, 2017
OPENING: FRIDAY, JUNE 9, 5 – 9pm
In present of all artists.
Location: Artstübli, Steinentorberg 28, 4051 Basel
Opening hours:
Thursday/Friday, 11am – 6pm
Saturday, 2pm – 6pm
During Art Basel (June 12 – 18):
Daily, 1pm – 8pm