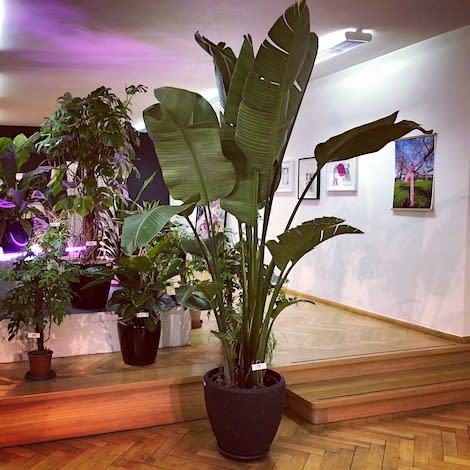 Artstübli – Urbane Kunst & Kultur ist wegen der aktuellen Situation bis Ende Februar geschlossen. Ausstellungs- und Pflanzenbesichtigung nur auf Anfrage möglich.
Artstübli – Urban Art & Culture is because of the current situation closed until the end of February. Exhibition and plants tour only possible on request.
KUNST ONLINE KAUFEN
ODER WERKE FÜR DEINE VIER WÄNDE AUSLEIHEN
In der momentan eher tristen kulturellen Situation möchte Artstübli und der Künstler Chris Göttel in Deinem Heim mehr Wohlbefinden für ein abwechslungsreiches Kunsterlebnis überbringen. Ab sofort können alle Werke der "Pink is the New Green" Ausstellung auch ausgeliehen werden. Wir liefern Dein gewünschtes Werk und installieren es direkt, mit folgendem Ablauf:
> Wähle Dein Werk im Katalog (PDF) aus
> Nimm bitte Kontakt mit Philipp Brogli auf und wir werden mit Dir ein persönlich angepasstes Leihangebot definieren.
Ausstellungskatalog / Exhibition catalog (PDF)
Pflanzenpreise / Plant prices (PDF)
Weiterhin erreichbar: | Furthermore accessible:
philipp.brogli@artstuebli.ch | +41 79 287 99 23